Making the World a Better Place For All of Us
SAFE in Central Florida approaches the project funding process in a unique way that focuses on greatest needs, as defined by the community of local nonprofit organizations who are already on the ground in the fight against human trafficking.
Prevention
Education and awareness to keep people from entering the sex industry.
Intervention
Avenues for those who are being exploited to exit the sex industry.
Restoration
Multi-faceted, survivor-centered treatment to enable a healthy future.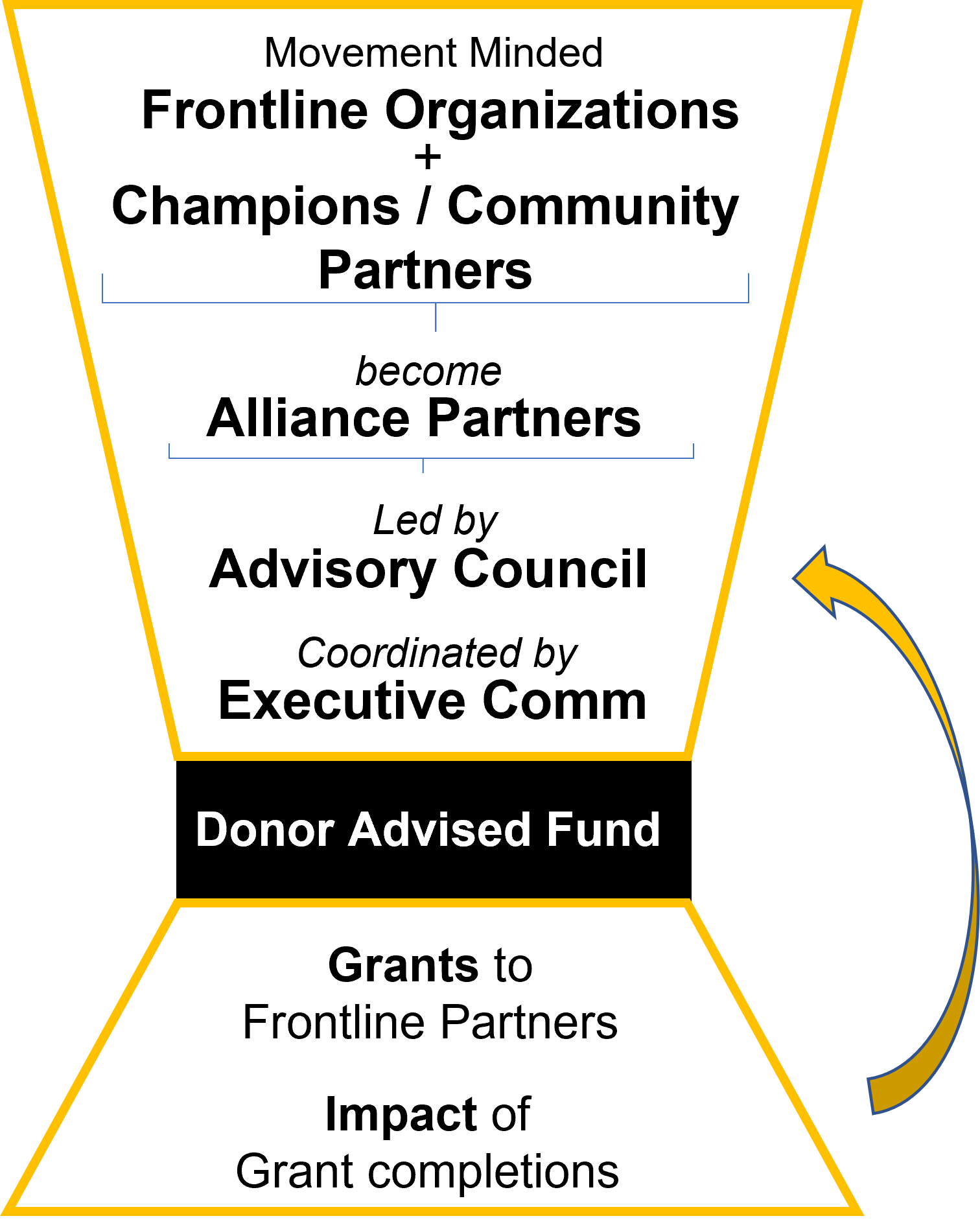 using Custom CSS on this tab to hide it
also using custom CSS to change the margim between tabs
Movement Minded Partners
SAFE in Central Florida exists to fight human trafficking by building an alliance across organizations dedicated to end human trafficking.
SAFE brings together frontline organizations, law enforcement, the justice system, businesses, churches, and philanthropists as a movement to combat commercial sexual exploitation.
Alliance Partners
We believe that no one can do it all but together we can do more. 
Alliance partners must be willing to collaborate as well as bring resources and expertise to the discussion.  There is no fee to apply for partnership.  
Advisory Council
The Advisory Council provides guidance identifies and prioritizes the critical needs and gaps with input on phase strategies and Requests for Proposal (RFP) process. 
The Council is chosen from Alliance Partners with representation from Frontline Organizations, Individual Champions, and Community Partners.
Executive Committee
The Executive Committee provides organization as well as manages the Request for Proposals process with final decision making on grantees and all financial matters.
The Committee is also responsible for fund raising to support the Phase Strategy projects.
Donor Advised Fund
SAFE utilizes a Donor Advised Fund (DAF) to receive donations.  By following the 100% model, SAFE ensures all donations go to the fight against Human Trafficking.
A DAF is a giving account established at a public charity. It allows donors to make a charitable contribution and receive an immediate tax deduction.
Grants
Upon receipt of project proposal submissions, the Executive Committee reviews and determines which projects will receive grants.
Any partner that can address any strategic item included in that specific Phase RFP may submit a proposal for grant consideration.  The RFP may be one large project or may be multiple smaller projects depending on the strategic analysis.
Impact
Celebrate completed phases with communication to alliance partners and donors.
Start the process again to analyze the gaps, select strategic priorities, develop the next phase RFP, select projects, fund raise, provide grants, implement projects….
We are targeting finalization of our Phase Two strategy by late third quarter 2022.
Existing community of support
We fund organizations that already have a solid donor base and are not relying solely on SAFE for their program funding
Movement minded
We fund organizations that are thinking about the movement as a whole, not just their slice
Sound financials
We fund organizations that can show good stewardship of resourcesg
Long-term strategy
We fund organizations that are in it for the long haul, and have a vision for how to end commercial sexual exploitation
Committed to working together
We fund organizations that have a proven track record of working with others toward common goals
Effective governance
We fund organizations with strong internal structure which makes them more outwardly effective
Your contribution helps fund special Central Florida-based projects
Learn more About
SAFE in Central Florida